Like all great origin stories, from humble beginnings, Princess Craft has risen to be the best travel trailer and truck camper dealerships in Texas, and nationwide. With a few unexpected twists and turns, we've grown into our current role in the RV dealership world by offering personal customer service and a commitment to our customers which separates us from our competition.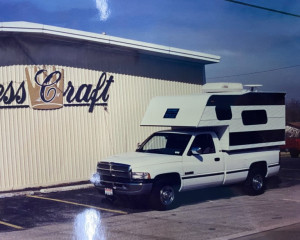 When our customers look back to how they became RV adventurers and trail blazers themselves and think, "Wow, that's a great story, and we're sure glad we lived it!"; we couldn't agree more.
Before there was Princess Craft RV, there was Princess Craft Manufacturing. The business focused on manufacturing truck campers and camper shells. This founding model of Princess Craft provided great products, but the profit structure as it existed wasn't steady enough to carry the business down the road. To grow the business to what it is today, we branched out and expanded the scope of the business.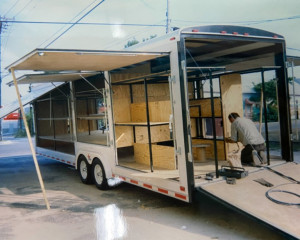 Before long, business increased exponentially with a diverse product line and services that included truck accessories, cargo trailers, utility trailers, custom modifications and a little of everything. We began to deal primarily in the truck accessories and cargo/utility trailer worlds. We did well, but it was just a business. One might say our hearts weren't fully engaged, but we worked hard at it.
A decision was made to add a line of truck campers produced by Shadow Cruiser. That was the start of a big change in direction for us. In a short time, we realized there was a big difference between our truck accessory customers and the adventurous camping crowd; the passion was infectious. We found that we were elated to see the truck camper folks drop in, and began offering less truck parts, accessories, and modifications.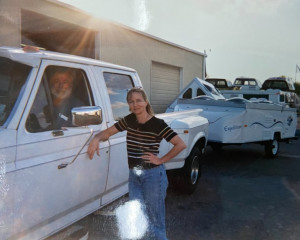 There came a point where we connected the dots and realized that we do our best work when we love what we do and who we do it for. Stepping back, we saw that working with the camping crowd, with its fun and engaged spirit, simply gave us more life than the other aspects of the business. The truck camper and lightweight travel trailer customers were who we wanted to hang out with, so we decided to solely sell truck campers and lightweight travel trailers from the best manufacturers. 
Princess Craft's RV parts department also has the largest selection of high-quality RV parts and RV accessories in Austin, Texas, and the surrounding area. If you're looking for a specific part, accessory, or hard to find item, please give us a call to confirm the item is in stock, or we can order it for you with delivery typically available the next day to Princess Craft RV.
Princess Craft's RV service department offers up the best RV service in the Austin, Texas area. From warranties and accident repair to new RV accessories installation. Whether regular annual maintenance or an unforeseen need arises, Princess Craft RV service writers and RV service technicians are ready and available to assist with your RV service needs. Give us a call or use our convenient online RV service scheduler to request a service appointment. If you're not sure what is going on with your travel trailer or truck camper, we can diagnose and repair it!
Princess Craft YouTube Channel – PJ's RV Tours
PJ Buerger is the owner of Princess Craft RV, and many know her now for the incredibly detailed and upbeat walkthrough videos on the Princess Craft RV YouTube channel. PJ's walkthrough videos provide an opportunity to respond to the needs of our potential customers, along with insights into new RVs and unique RV models. With a short learning curve, we learned the importance of quality audio and visual deliverables with a small but very talented post-production team. Since the channel's inception, we've uploaded over 150 RV video tours and currently have around 75,000 subscribers to the channel.
RV Small Talk Podcast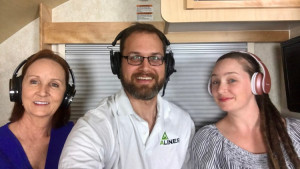 The RV Small Talk podcast was another monumental creation of PJ, along with her daughter, Lindsay, and inhouse media expert Clint. PJ, Lindsay, and Clint had too much fun laughing and discussing topics relevant to the RV industry, and occasionally off topic, to the RV industry, along with the people, places, and adventures that the RV lifestyle creates. Now, with more than 100 episodes created with a myriad of personalities and guests along the way, many tune into the weekly podcast to see what the RV Small Talk crew is chatting about now!
Texas Tiny Trailer Rally
What do you get when you combine a fun group of lightweight trailer and teardrop RV enthusiasts and a weekend at an RV campground in Texas, the Texas Tiny Trailer Rally! One of the biggest drivers in the creation of the Texas Tiny Trailer Rally was the amazing people we met and their RV adventures. Bringing all their incredible stories and variety of lightweight trailers and teardrop RVs into a single RV campground for a weekend once a year, soon grew to a twice a year rally hosted in the spring and the fall, since Texas summers can get a bit hot. Rain or shine the rallies go on with live music, dancing, potluck dinners, RV tours, tech talks and more fun than you can fit into a tiny trailer.
Texas Truck Camper Rally
Staying true to our roots and enjoying the tales of the truly rootless, some of the most adventurous RVers are our truck camper friends. The Texas Truck Camper Rally began as a similar opportunity to bring together the great truck camper customers from Princess Craft, and we're always amazed at the places that they've been. Coming from as near as central Texas, and as far as Alaska, to enjoy what the rally offers including tech talks, truck camper tours, games, and time to share recent journeys and upcoming excursions to the far reaches of North and South America. Occurring only once a year in the spring, the Texas Truck Camper Rally is a great place to see a wide variety of makes and models of truck campers along with learning from the truck camper veterans.
---
Princess Craft RV in Round Rock, just minutes from Austin, Texas, offers a wide selection of lightweight travel trailers and truck camper models for your next RV purchase. Princess Craft RV service and RV parts departments provide the best RV maintenance and repair services, and we are happy to assist you with our wide selection of RV parts and accessories.
New RVs | Used RVs | RV Service | RV Parts
Princess Craft RV