When off-road with limited access to hot, pressurized water do you find yourself wishing for a no hassle solution? So did I, until I found the Road Shower 4! With this product available at Princess Craft RV, you don't have to just do without that refreshing shower after a long day outdoors. You also don't have to try to figure out how to pack up your dirty gear without making a mess all over your vehicle.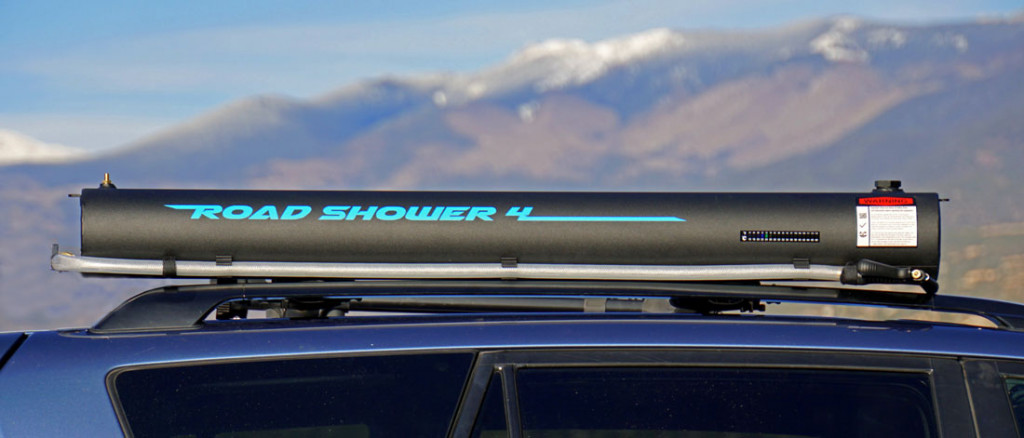 Benefits of the Road Shower 4
There are many benefits to the Road Shower 4. With it's powder coated aluminum tank, the water heats on a sunny day while your vehicle is parked or even while you are driving down the road. The tank can hold 4, 7 or 10 gallons of water. The Liquid Crystal Display (LCD) thermometer on the tank allows you to see what temperature your water is before using so you can avoid a chilly surprise. The hose is 55″ long with a bullet style spray nozzle that allows you to adjust the water pressure. Whether you are trying to take a nice hot shower, wash your dishes or wash off dirty outdoor gear the strong jet rinse makes this a breeze. Need to rinse off your dirty pet? The gentle spray setting makes this a great solution! It seven has a locking loop so you can lock the Road Shower to your rack.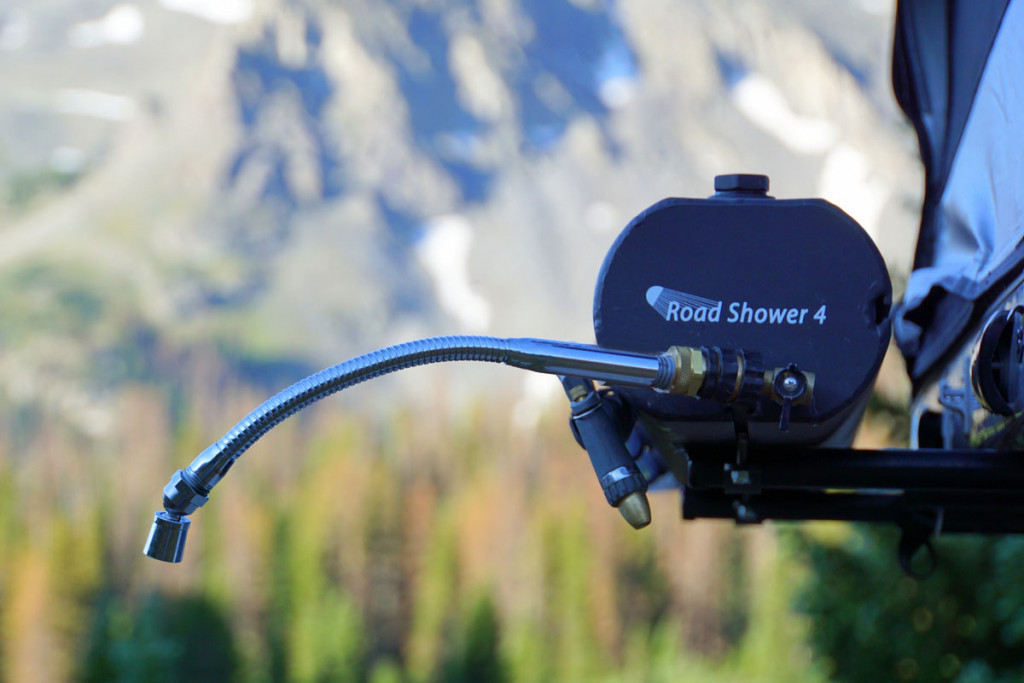 Ease of use
The Road Shower 4 is perfect for your hot water needs when hot water isn't any readily available. Mounting the Road Shower 2 is ideal for travel trailers, mid sized vehicles, and rack systems it attaches much like any roof mounted bike rack. With the female hose adapter, you can fill the Road Shower with a garden hose or jug. The tank can also easily be filled by removing the fill cap, filling the tank, and then tightening the pressure cap. To get a longer run time from the Road Shower 4 simply dial the pressure back with the black handle on the elbow or the nozzle adjustment on the tip.
Why not make your time spent outdoors as convenient and enjoyable as possible?