McKinney Falls State Park near Austin, Texas
Not many State Parks can boast the natural beauty and tranquil sense of connecting with nature, all while being located within a major city. In Austin, McKinney Falls State Park is unique in providing Austinites with a fast path to rest and relaxation only 13 miles from the city center. Along with a rich history of the area, McKinney Falls State Park continues to bring the natural world to those in need of a break from their daily screen time routine. Don't worry, there are a great number of selfie opportunities and amazing scenes to capture for those photogs and Instagram adventurers, too. With trails to explore, ruins to find and scenic water falls to enjoy, you'll want to plan at least a half day trip to explore all this park has to offer, or check out the campsites for an overnight experience without adding on the miles of a road trip.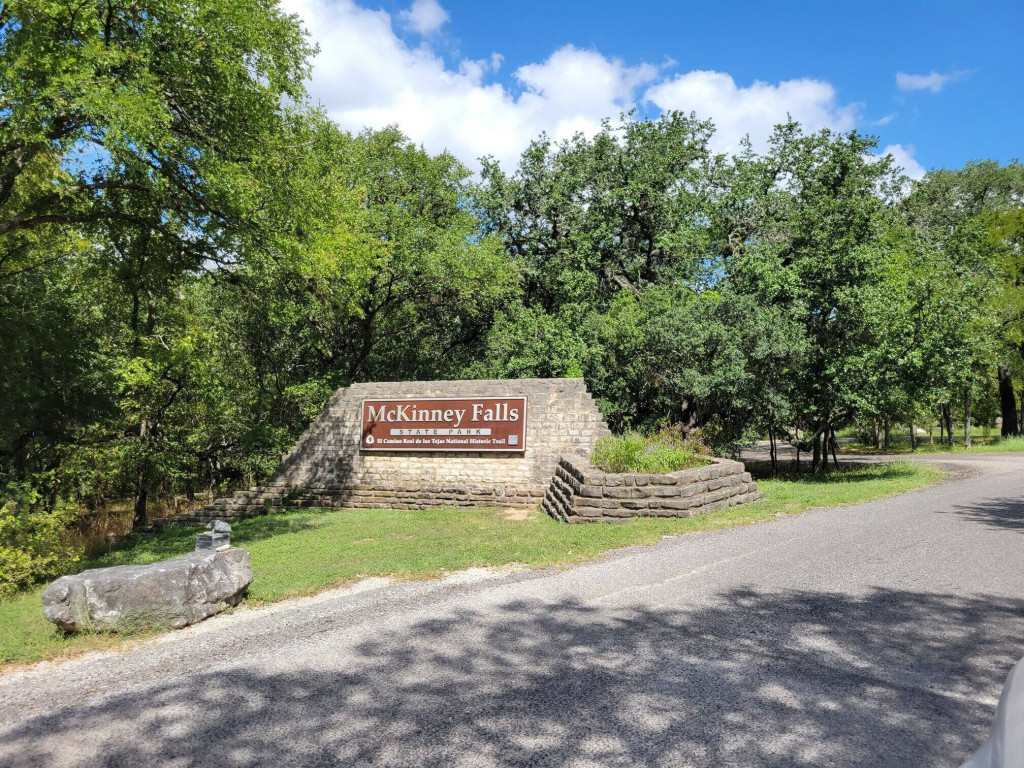 McKinney Falls State Park Entrance
Lower Falls at McKinney Falls State Park
History of the McKinney Falls State Park
What's an adventure without learning a little about the area, and hopefully yourself, as well. While you're on your own for the latter, our own love for the historical inception of the national and state parks leads us down an inevitable path of reading every sign along the way. First though, let's start at the beginning.
Prehistoric Peoples
McKinney Falls State Park's story actually begins far the United States came to exist. Around 8,750 years ago, evidence exists showing a long history of Native American habitation, however which exact groups existed here remains a mystery. Some are believed to be ancestors of modern tribes in Texas, when in the 1600-1800's travelers used the El Camino Real de los Tejas, a land route from Mexico to Louisiana, to transport goods, government decrees and military routes, along with missionaries seeking to convert the local population to Christianity.
1850's – Present
Closer to 1850, Kentucky-born Thomas McKinney settled the property along Onion Creek, near the El Camino Real crossing, and had been one of Stephen F. Austin's original 300 colonists. As a major contributor to the Texas Revolution, McKinney and his partner Samuel May Williams provided logistical support. McKinney would take up residence on the property during his time in the Texas Congress, and would the home and gristmill built on the property, as he began breeding racehorses and boasted his own racetrack. However, at the time of McKinney's passing, he was laden with debt and his friends provided for a lavish memorial ceremony.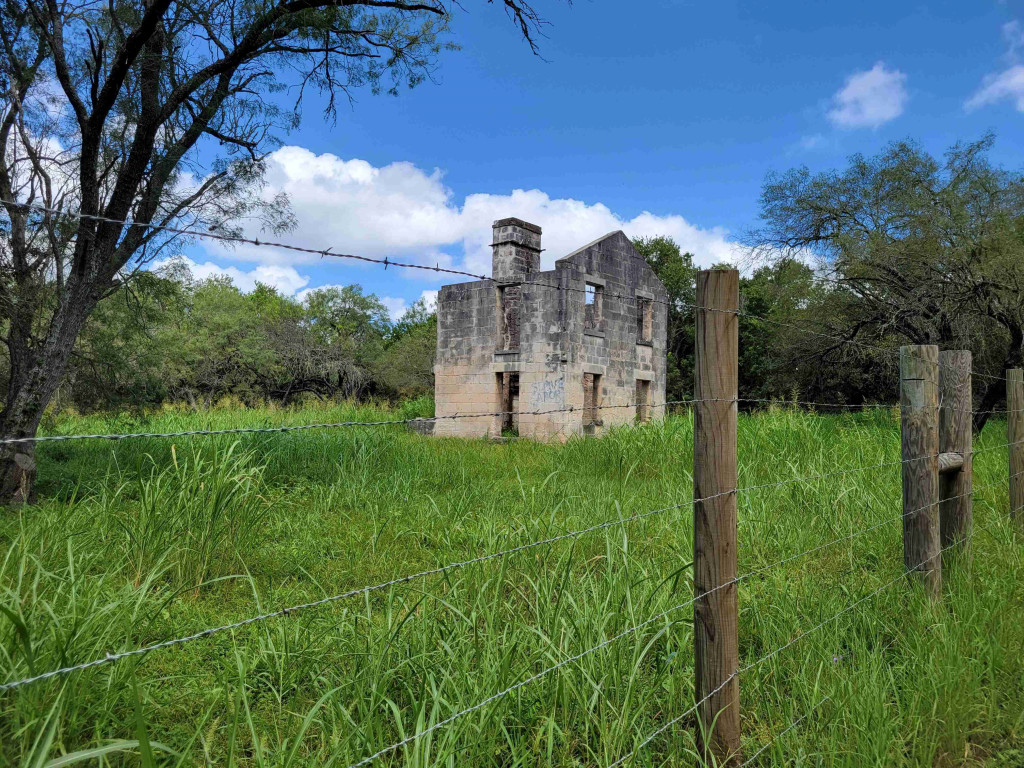 McKinney Residence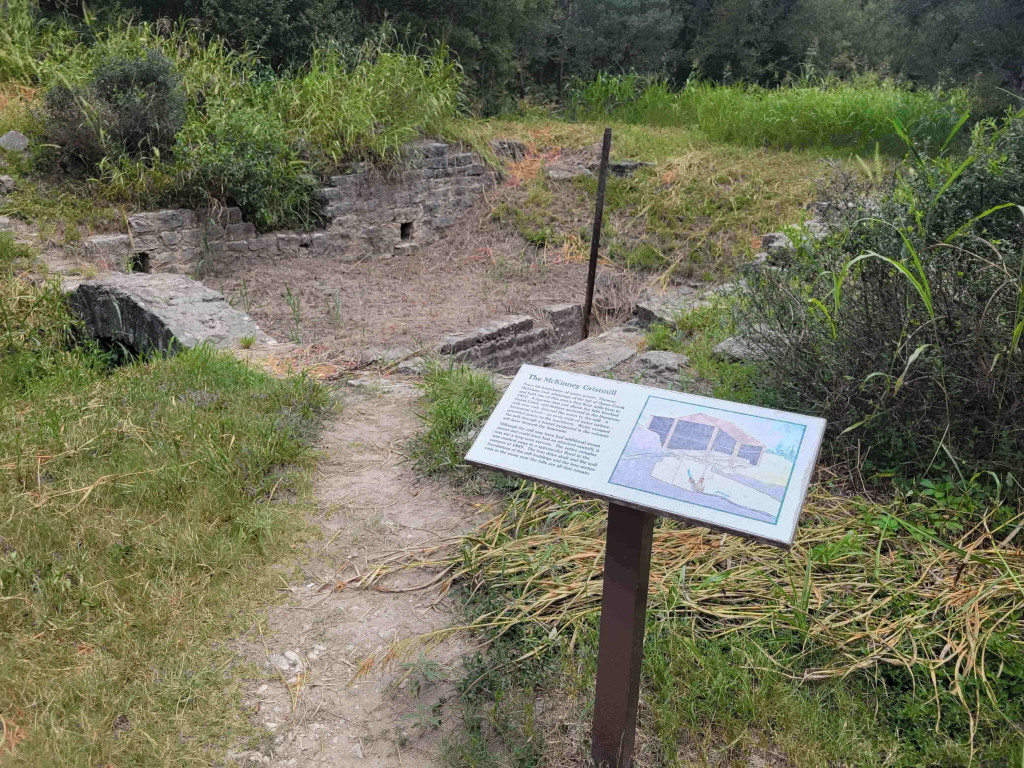 McKinney Grist Mill
McKinney Falls: Start of a State Park
Following McKinney's death, the land was sold to the Smith family, who worked the property until 1973, when they donated the land to the State of Texas. A few years later, the park was dedicated and opened in 1976 for Austinites and visitors from across Texas and beyond to enjoy camping, swimming and hiking. Since opening, the park has added and upgraded facilities, as well as programs for attendees to the state park. Programs including 'Birding with a Ranger', 'Prehistory Walk', to explore the park's prehistoric dwellings and living spaces, 'Fantastic Fungi' and much more. Check out the State Park's website to learn more about programs and upcoming events at the McKinney Falls State Park.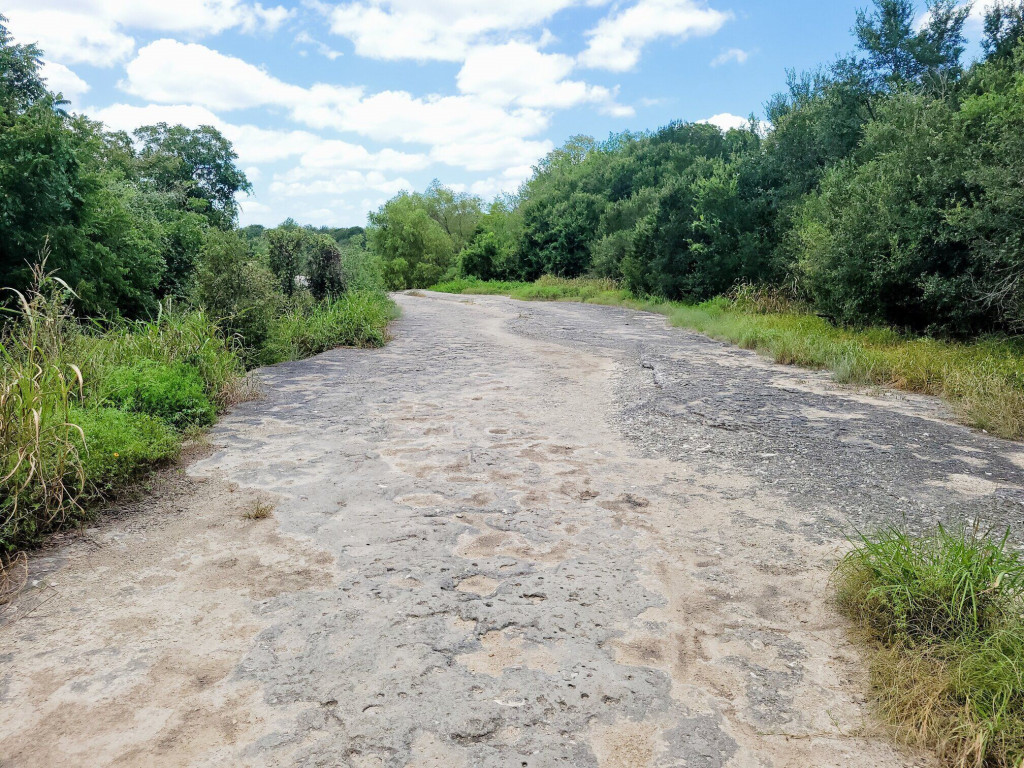 El Camino Real at McKinney Falls State Park
Wildlife at McKinney Falls State Park
Camping at McKinney Falls
To make reservations at one of the 81 campsites available at the McKinney Falls State Park campsites, head over to the McKinney Falls State Park website for more information.
---
Princess Craft RV in Round Rock, just minutes from Austin, Texas, offers a wide selection of lightweight travel trailers and truck camper models for your next RV purchase. Princess Craft RV service and RV parts departments provide the best RV maintenance and repair services, and we are happy to assist you with our selection of RV parts and accessories.
Princess Craft RV